Top 12 Shopify Search Apps – [2023]
Last modified: May 26, 2023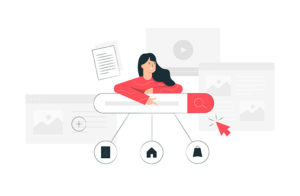 When customers can't see the products they're looking for on your store immediately they do one of two things: they leave or they do a search. If you don't have a search facility on your website, then you can often find that conversions are low. That's why it is always best to have one of the Shopify search apps installed on your store.
What Can Shopify Search Apps Do?
Shopify search apps can take your customer's queries and draw up a list of potential matches with your products. Each app can complete the search differently. For instance, you can have an app that uses product tags to return search results, others might use the description and others might use just the product name.
There are also a varied output of results. Some Shopify search apps will only output results after the customer has entered all of their search query and pressed 'search'. Others will give a 'live' return of results. This is when results are shown as the customer is typing out their search query.
There's no standard option that's better than the other. Live search can be highly successful, but some customers might not like the constant changing suggestions underneath. Alternatively, standard search outputs might infuriate customers who want a quick response but have to wait for results.
So, here's a mixture of the best Shopify search apps that you can install on your store.
#
Image
Name

Get a Free Custom Shopify Store
1

Doofinder - Product Search Bar & Filters

2

Product Filter & Search

3

Smart Search & Instant Search

4

Smart Product Filter & Search

5

Instant Search & Smart Filters

6

Expertrec Smart Search Bar

7

Live Search & Smart Search

8

Instant Search & Filter

9

Similie

10

Product Filter & Search ~Sparq

11

Omega Instant Search

12

Klevu Search

Show More
Filter between free and paid
Doofinder - Product Search Bar & Filters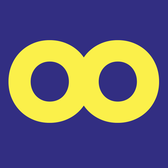 Doofinder is the best rated search App in the Shopify Marketplace and has more than 5000 customers around the world. Doofinder's advanced search improves the user experience on your online shop and can increase sales up to 20%.
Customers will easily find what they're looking for thanks to its incredible features, such as autocomplete or faceted search. You can take control of the searches on your site thanks to the statistics that allow you to understand your customers' search behavior so that you can bring your business to the next level.
If you are not using a smart site search on your Shopify site yet, you only need 5 minutes to install Doofinder.
No coding is required.
Doofinder offers a free 30 day trial to test the app with all the features. After the free trial, pricing plans start at 29€.
Unique highlights in bullet points:
Autocomplete
Faceted search
Real time statistics
Voice search
Visual search
Artificial Intelligence
Product Filter & Search

This app is another one trusted by some of the biggest brands in the world. It delivers great results and helps shoppers find products on your store with accuracy. This helps with improving trust and increasing conversions on your website.
There are numerous filtering options available to shoppers on your store. This can include collection, vendor, product type, color, size, tag, rating and more. To improve conversions of those looking for a deal on your store, your filter can have an option for those with discounts. There are also options for you to have the app merge values that are similar, so they will appear in the same search results. A classic example of this would be light and dark red options being included within the result for red. There can be an unlimited number of filters added.
There are great search functions on the app as well. You can have an auto-suggestion that uses what the customer has already typed to predict the final words and the products they might be using. And with live product previews, customers can find their ideal products quicker. And the app can help with spellchecking the search query, this helps to maximize accuracy of the search results.
The app is built for those stores with numerous products. It can support more than one million products and it can display search results within 200ms when there are about 100,000 products on your store.
Product Filter & Search Highlights:
Optimized for all devices and screen resolutions.
Can handle catalogs of more than one million products.
Can deliver speedy results, less than 200 ms when you have 100,000 products within your store.
Lots of product filtering options available to help customers find the products they want faster.
Smart Search & Instant Search

This app is used by some of the largest brands in the world including Durex, Phillips, Boeing, National Geographic and more. It's capable of handling searches in numerous languages, and supports languages such as Arabic, Chinese, Japanese and Greek.
The app allows your store to handle an unlimited number of searches per month. Results are smart and instant, saving the customer time and improving conversion rates. At the same time there are other tools that can help customers find the products they're looking for, including a filter and personalization.
To help you sell more there is an upselling and cross selling tool. Therefore, you can increase order values and improve revenues from one customer with this app. And to help you improve store revenues further, there is an analytics suite built into the app that allows you to see what customers are searching for and what they're clicking through on. This can be used to improve product descriptions to make it easier for customers to find what they want.
The app is fully responsive. So it doesn't matter what device the customer is on, they'll have access to one of the most reviewed Shopify search apps on the store. And if you want to try the app before you purchase it, there's a 14-day trial period available that requires no payment details.
Smart Search & Instant Search Highlights:
A responsive app that comes with a 14-day free trial.
Offers upsell and cross sell functionality to help improve revenues.
Can see search histories and use information to help you make improvements to your store.
Customers can filter through results to find the ideal product more easily.
Smart Product Filter & Search

When a customer visits your store for the first time, they will be in unfamiliar spaces. They will be looking for something particular and they may not have a lot of time to find what they want. You can add lots of good navigational points and collections to help them in their search, but the larger your catalog, the harder it is for even the best organized website to showcase exactly what the customer wants straight away. That is why a search and filter app is one of the best options.
This app offers you great filter options. You can filter out products based on variant, size, color, price, tags, collection, vendor, brand, inventory, discount and more. Numerous filters can also be used to restrict the number of products being displayed. You can also combine similar variants into one grouping, like different shades of one color being within one filter option.
The app also carries a very powerful search solution. As soon as the customer starts typing in a product, there will be instant suggestions and if a spelling mistake is made, there is an option for an autocorrect. And within the search results page, there is a product filter too.
Smart Product Filter & Search Highlights:
Improves the original Shopify search bar functionality on your website.
Offer autocorrect, suggestions and can autocomplete searches.
Lots of filtering options for the product filters.
Can group similar products together for easier filter results.
Instant Search & Smart Filters
This app offers you a lot of options to make your search function a lot stronger. It enables you to improve conversions as it accurately displays products based on the search query of the user. It offers both the smart search facility or the filtering system.
The search functionality is great. Results can be displayed as soon as the user starts to enter in text within the search box. Therefore, the user might see the product they want before the entire word or phrase has been entered. Therefore, the time to transaction can be shortened, the user has a better experience and order values can be increased.
The search facility can also help correct misspelt words. Any entry into the search box will be compared to several product elements including the titles, descriptions, SKUs, variants and tags. Therefore, there is limited chance that the customer won't find what they're looking for if you offer it. And the chances of finding the right product are increased even more with the more information that is entered in the search box.
You can also have products filtered on the collection and shop pages.
Instant Search & Smart Filters Highlights:
Improve the search functionality on your Shopify store.
Auto-correct misspelt words for more accurate search results.
Search will compare query to many aspects of the product.
Includes a product filter.
Expertrec Smart Search Bar
Expertrec is an advanced custom search bar that helps customers to search their products on their online Shopify store quickly and effortlessly.
The search app consists of smart and relevant filters, facets, and sorting that let customers navigate through search results with ease by drilling down products based on brand, category, price, and more attributes.
Expertrec smart search algorithm learns from the user behavior based on the search queries and re-ranks the results in the top search positions. This helps to enhance the customer's site search experience.
Expertrec smart search also allows you to customize your search results UI by changing color, search size, padding, alignment, font size, etc. according to your website to provide a beautiful search experience to the customers.
Expertrec search engine supports multiple devices, 30+ languages, and indexes all file formats such as pdf, word, excel, etc.
Expertrec Smart Search Bar Highlights:
Fast and relevant search results with auto-complete, typo-tolerance, and voice search
Intelligent and Advanced Search Algorithms
Displays best performing search queries
Custom crawler
Easy and quick setup with a 14-day free trial
Live Search & Smart Search

This app combines search and filtering on your site for an improved user experience, guiding them to the product they're looking for faster. Results provided based on what the customer is typing into the search box will appear in real-time. And the results of any search can be further refined with product filtering.
The app is easy to install and setup. There is no need to know any coding or hire a developer to get it started on your site. All you need to do is to install the app on your store. Every month you'll be presented with a monthly search results analytics group, with daily search keywords, landing pages for various search terms and a list of the top search terms. This can help you improve marketing efforts in the future.
Live Search & Smart Search Highlights:
Smart filtering enabled to help you create the perfect experience for shoppers on your site.
Analytics to show what visitors are searching for on your site.
Live search functionality that will help you display results quickly.
Easy to install and use the app, no need to know any code.
Instant Search & Filter

This Shopify search app is really simple to install. There is no need to hire a developer or know any code yourself. And the result is an improvement in your search functionality that will help you deliver an improved user experience to customers on your store. The search results are accurate and you can also customize the accompanying filter functionality to match your needs.
As soon as the customer starts entering in a keyword, the search results will display. The results will update as more text is entered on the screen. Therefore, customers can find the desired product quicker. The search function also has a spellcheck and autocorrect. Therefore, if customers are misspelling words, they can be corrected and they won't miss the product they want.
Finally, the app offers analytics, allowing you to see what people are searching for. This can help you plan future email marketing and social media campaigns. And you can improve the tags within your products to improve search quality on your website.
Instant Search & Filter Highlights:
Easily installs with just one click.
Advanced search functionality added to your store.
Lots of create product filtering options for your store.
The app developers offer good customer support should you need it.
Similie
Sometimes it's harder for customers to type a description of what they're looking for. Or the search term they're using refers to so many options, it just returns thousands of results. However, the customer might have seen a product on Facebook, on a blog or another medium and have an image of it that they want to use to find the product. So, like Google, you can offer searches based on images.
Customers can use images they've taken from other sites or your social media to now search for a products on your store. The store's search function will then return a list of potential matches. It is a simple, free, powerful tool that can help customers find what they need.
Simile | Smart Visual Search Highlights:
Doesn't rely on product tags or descriptions, but on the visual look of the product.
Customers can use a wide variety of images from those on their phones to images taken from blogs, websites, social media or more.
Easy to install and use the app.
A free app.
Product Filter & Search ~Sparq

Sparq is an advanced product search and discovery solution for Shopify stores. It has advanced tools for instant search, collection filters, AI-based personalization and real-time analytics to help you improve store revenue and the customer satisfaction.
As soon as the customer starts to type, the AI will predict what they're looking for. It will also correct spelling mistakes for the customer, allowing more accurate results to be displayed. At the same time, the AI will look at the history of the user, to start to understand their behavior and make predictions about what products they will prefer to see.
The search speed of this app is incredible with results being returned within 25ms. The customer won't even notice any lag. And this can improve customer experience and help to reduce cart abandonment.
The app also includes collection page filters, allowing buyers to filter out unwanted products on the collection page. And all the actions of the customers can be analyzed so you can make improvements to your store.
Product Filter & Search ~Sparq Highlights:
AI controlled, so your search results are going to be improved as the system learns the behavior of your customers better.
Collection filtering for your store.
Corrects spelling mistakes.
Personalizes the experience for customers.
Omega Instant Search

Omega Search has the search functionality to help your customers find the products they're searching for. The app developers have created an app that uses search engine technology to create a better search function that can deliver the best results in very little time, the customer will think it is instant.
The app can automatically complete the search query as it offers a search as you type drop-down menu into the search bar. This can save the customer time and offers a great option to improve experience. It can also correct misspelt words. Customers can also search through all products, collections, pages and blog posts within one query, therefore, they can search for more without leaving the page.
This app is free for stores that have a small (less than 500 products) catalog. Stores with more products can be placed on a paid plan after they complete a free trial.
Omega Instant Search Highlights:
Free for those stores that have less than 500 products.
Can complete search terms for the customer.
Offers autocorrect functionality.
Adds filtering options to the collections page.
Klevu Search
Klevu is one of the most advanced, self-learning search tools available for Shopify stores. It can help improve revenues by offering a better search experience to customers through more accurate and effective results for shoppers.
There is an instant search solution, that allows customers to see results as soon as they start typing in their query. The tool is constantly learning about what your users are using to find products. Therefore, if it finds that a certain term is being used for one product, then it is likely to connect the two to show that result top. This can help with conversions. The app can also understand misspellings and stop words.
The app can also help improve your rank on search engines with automated catalog enrichment.
Klevu Search Highlights:
Advanced search functions on your store.
Can automatically improve the results it offers.
Can help with search engine ranking.
App understands stop words and misspellings.
Final Word: Top 12 Shopify Search Apps
Customers want to find their products fast on your store. When you offer lots of products, this can be challenging, even with the best product filtering and organization on your store. That is why using one of the top Shopify search apps can be a great help. There are numerous ones to choose from, which one will you use?
Avi Klein
Vast experience in the online world. SEO expert, Web developer and consultant to several online companies.
Read more...
. Read more about
our approach
to reviewing themes and plugins.