The 10 Best Shopify Shipping Restrictions Apps – [2023]
Last modified: May 26, 2023
#
Image
Name

Get a Free Custom Shopify Store
1

Easy Shipping Restrictions

2

ZIP code restriction/validate

3

Bespoke Shipping

4

Advanced Shipping Rules

5

Shipping Rules‑ Shipping Rates

6

Better Shipping

7

Postcode Shipping Zones

8

Shop Secure

9

ValarDigital ‑ Shipping Rules

10

Easyship ‑ All in one shipping

Show More
There are many things to consider with shipping. One of those is getting the products to your customers safely and for a cost-effective price. Therefore, sometimes you have to place restrictions on shipping. To help you, you need one of the many Shopify shipping restrictions apps.
What can Shopify Shipping Restrictions Apps do?
There are numerous functions that Shopify shipping restrictions apps can do for you and your customers. For one, they can prevent certain orders from being offered in unreasonable delivery terms. For example, a sofa cannot be sent via a small package. A good restriction app can ensure that products in cart are provided with the most suitable shipping restriction.
In addition, there are ways to protect your store from shipping to customers where you cannot offer them any service. This can be done on shipping address or IP address. The choice is yours.
All of these actions are there to protect you from fraud and ensure that you don't overspend on your shipping.
So what are the 10 best Shopify shipping restrictions apps? Here are a list of the best options.
Filter between free and paid
Easy Shipping Restrictions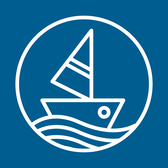 This app allows you to enable restrictions on orders based on the postal code or ZIP code of the customer. This allows you to sell online, but restrict the delivery of items to only a specific area. So this is a great app for local businesses like bakeries and others. This app is very affordable and it interacts well with the native Shopify interface and system.
Most shipping apps will check for shipping restrictions at the checkout. However, this can be very expensive because there are more costs in the development and operations of apps due to the API needs. However, Easy Shipping Restrictions takes back control and applies the control checks wherever the cart appears.
The customer is asked for their postal/ZIP code. If the customer is within the delivery area, then the customer can proceed to the checkout. Otherwise, they are given a shake of a popup and they are presented with a message explaining that they can't order from you.
Easy Shipping Restrictions Highlights:
Easy to use app that allows you to add postcodes to where you want to deliver to.
Customer is checked for validity before they reach the checkout.
The customer doesn't know the difference if they're within the delivery area.
Customer is presented with a subtle note if you can't deliver to them.
ZIP code restriction/validate
This app allows you to restrict shipping to locations based on where the customer is located. It is a perfect app for local businesses or those that just want to allow customers within certain regions to order products. It helps prevent those orders which are sometimes made by customers who haven't read your terms and conditions.
The app is really simple to start with. You don't need any coding experience to get started and there is support there should you need it. The app has a widget on the cart page that will check the customer's location based on their ZIP/Postal code. Then a full-screen popup for the ZIP code validation/restriction will appear.
You can collect emails for customers who might not be able to receive orders yet, but you might want to expand to later. You can even analyze the more requested ZIP codes to see if there are markets that you can move into soon. This app was not developed to control shipping for tiers of shipping costs, merging orders or bundles for orders.
ZIP code restriction/validate Highlights:
Check the customer's location before they get to the checkout.
Can collect where customers are requesting deliveries for.
Collect email addresses for later reference when you want to expand.
Really simple app with some great support should you need it.
Bespoke Shipping
This is an advanced shipping editor for your Shopify website. The app will allow you to estimate the final package sizes and weights of orders before the customer can finalize the order. Then you can apply the best rates to the shipping to ensure that you are giving the customer the best deal, but you aren't going to miss out. The app is really advanced and can combine products into large boxes, supports bulky items, products that ship in numerous boxes, stacking and more.
The app can also place restrictions on the customers. It can determine whether the customer is a wholesale customer or a retail customer. And the app can split orders into multiple shipments and make calculations based on the location of the products in various warehouses.
The app can use rates from more than 70 carriers. And you can create rules that restrict the use of shipping based on product type, tags, collections and more. Therefore, you never lose out on shipping costs.
Bespoke Shipping Highlights:
Connects to more the 70 different carriers for the best prices.
Be sure to never lose out because of shipping costs.
Offers fairness to you and your customers.
Is available on Shopify 2.0 and Shopify Plus.
Advanced Shipping Rules
If there are some complex shipping requirements that are necessary for your website, then this app is certainly something that you need to add to your website. The app has been designed for the average user, allowing you to configure and manage all your own rates and rules without the need to call in a Shopify developer. However, should you need help, it is available via email and phone.
There are endless possibilities available with this app. You can restrict shipping options based on the weight, size and more of the products, set specific rates for certain products and even offer free shipping only for certain orders. These can all be controlled from within a dashboard that is intuitive and easy.
If you can offer local delivery, you can also offer special rates for those customers too. Therefore, you can create a series of rules and restrictions that ensure your business offers the best service to customers without losing out due to costs.
Advanced Shipping Rules Highlights:
You can create rules based on location, order, products and more.
Can set specific taxes, duties and surplus charges.
Can add additional options for insurance and signature.
Easy to use interface for your website and shipping rules.
Shipping Rules‑ Shipping Rates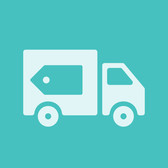 This is a great app, but to use it, you must have enabled the Carrier Calculated Shipping. This is an additional cost, but it is not connected to the app development team. The app itself can help you create new rates and rules for your website allowing you to protect costs when it comes to shipping across the world. The app can cover all scenarios and rules that can be created for you to build a more successful business.
There is no need to use scripting and coding to create the shipping rules. All you need to do is use the editor that anyone can use. There are lots of rules that you can create including free shipping for some/all products, define rates for products in the same shipping method. You're also able to put in shipping thresholds and say where you won't deliver too.
There are also restrictions such as negative shipping tags that prevent shipping when products have certain tags on them. And you can even test shipping rules with A/B testing strategies. Therefore, you can optimize your shipping and ensure you're converting as many visitors as you can.
Shipping Rules‑ Shipping Rates Highlights:
Offer advanced rules for shipping.
Base shipping options/rates depending on product, location, order and more.
Can offer free shipping.
Advanced rules allow for endless possibilities.
Better Shipping
This app has already had more than 200 million orders placed with its help. It gives you complete flexibility on how you serve your shipping rates and allows you to protect your profits from unexpected shipping costs. The customer enters in their address and based on the order that they're putting through, the best shipping rates are provided to your customer. Then you know that your customer is paying the right amount.
There is a great in-house customer support team that will allow you to have the best support should you need it. The developers can answer your emails quickly, so any problems are resolved in no time at all.
There are numerous ways that you can use the app. For instance, you can set a flat shipping rate for every product or a variant in the store. You can also restrict certain products from being delivered in certain areas. This is a good option with fragile or bulky items. You can keep time certain products from being delivered in certain ways that might harm the products. Finally, you can offer pickup only but offer reasonable collection times.
Better Shipping Highlights:
Create shipping restrictions for your customers.
Lots of options to ensure complete flexibility for you.
Contact support when you need it via email.
Easy to use app.
Postcode Shipping Zones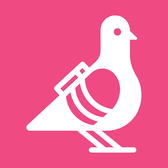 This app requires the Carrier Calculated shipping to work, like other apps on this list. Therefore, if you're not on the Advanced plan, then you might not be able to get this app to work as well. However, otherwise, this is one of the best apps that can help you create shipping zones that can help with your shipping rates and improve profitability.
The app provides customized shipping and delivery rates based on the postcode/zip code that the customer has. There are complete advanced area matches based on the target cities, suburbs, states and more. You can base the cost of the shipping depending on how much the order will weigh, the quantity of the products in the order or by a flat rate. There are also ways that you can set up rate tiers to provide a more inclusive shipping experience on your website.
The app also includes a catch-all block to ensure that if there is a scenario that doesn't have a specific restriction on it, there is the ability to find the shipping rate for that customer. This means you don't lose out on a sale.
Postcode Shipping Zones Highlights:
You can use Postcode Shipping for your numerical ranges.
Target specific postcodes that can/cannot have deliveries made to them.
Charge specific amounts to your customers based on order, location, the value of order and more.
Ways to ensure that you don't miss out on potential deliveries.
Shop Secure
Don't let your customers get as far as the checkout screen when you can't service them with this app. This app secures your website by blocking customers from certain areas or only allowing access to your store when the customer is from a specific area. Therefore, you know when they get to the checkout, you can service them.
The app is also good at securing your website. You can have GDPR compliant notices on your website. You can also protect content through the right-click action being disabled. This stops content from being copied.
Shop Secure Highlights:
Protect your store from unwanted traffic.
Only service customers who are within your delivery zones.
GDPR compliant.
Protect your website from content theft.
ValarDigital ‑ Shipping Rules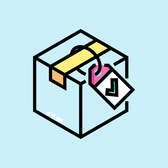 This is a very simple solution for creating shipping rates for different customers. All you need to do is to create the shipping rules and restrictions and the app will take care of the rest for you. You can create rules based on the products that are within the cart, what tags are on the products, the number of products within the order and the address details. Therefore, you can create a really advanced shipping system that ensures you're not losing out.
For instance, you can block all deliveries to certain areas or you can charge a premium when a certain product is deemed too fragile for standard courier services.
This app does require the Real-time Carrier rate feature to work on your website.
ValarDigital ‑ Shipping Rules Highlights:
A highly cost-effective shipping restrictions app that can help you stay in profit.
Calculate rates/availability based on the location, products, products in order and more.
Must have standard courier services for your website enabled.
Easy to use app.
Easyship ‑ All in one shipping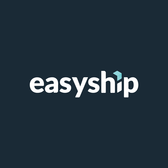 This is a cloud-based shipping platform that allows you to reduce shipping costs, save time and grow your business. The app has negotiated shipping costs with lots of couriers and has heavily discounted rates for members. You can therefore offer better rates for your customers and this can improve your conversions.
You can set rules based on products, locations, customers and more, to ensure that you're servicing only those you know can receive your orders safely. The app is completely automated for you. This allows you to carry on with your work while the app does a lot of the work for you.
If you need support, this is available 24 hours a day, every day of the week.
Easyship ‑ All in one shipping Highlights:
Benefit from lots of discounted shipping rates.
Restrict orders to certain areas.
There is lots of support for your website should you need it.
Lots of automation that can help you save time.
Final Word: The 10 Best Shopify Shipping Restrictions Apps
Are you looking to place rules on your shipping? Then you should be using one of the best Shopify shipping restrictions apps. Above are some of the best, which one will you use? Let us know in the comments below.
Avi Klein
Vast experience in the online world. Shopify Expert, SEO expert, Web developer and consultant to several online companies. Read more about
our approach
to reviewing themes and apps.