Top 10 Shopify Ebay Apps – [2023]
Last modified: April 15, 2023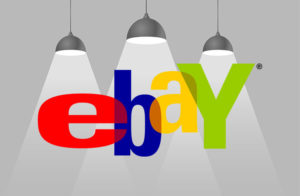 Ebay is one of the most popular online marketplaces across the world. It can help average customers to buy, sell and trade online with relative ease. It's also a great place for businesses to market their products and sell online. Prices for eBay membership are fairly high, but there are significant benefits for your business should you wish to take advantage of them. And if you already have a Shopify store, you can use one of the top Shopify eBay apps to make more of your eBay experience.
What Can Shopify eBay Apps Offer Your Brand?
There are many functions that Shopify eBay apps can help you with. For one, they can help with product imports; either from or to eBay. This function can save you hours of your time which allows you to concentrate on your email marketing or other important activities.
In addition, you can take reviews for your products off eBay and host them on your site. This can be useful for building trust with your audience and improving conversion rates. These reviews can also go with the AliExpress reviews that you can import to build a complete inventory of customer reviews about your products.
Finally, you can eBay apps to synchronize your store's stock levels with that of your eBay store. This prevents you from overselling on your store and disappointing customers. There are so many potential eBay solutions, it can be hard to know which app to install on your website. Here is a list of the top apps for you to consider.
Filter between free and paid
TradeGecko

This highly multi-purpose app allows you to build a powerful eCommerce business that's easy to manage. The app can help you manage stock levels, accounting and sales channels with ease. In regards to the stock control, you have complete visibility of what products are available and low in stock from a click of a button. You can see the product's availability regardless of where the product is currently or when it has sold. And the app can help keep you stocked by automatically generating purchase orders before the stock has run out.
The app can be used to help create and distribute invoices, credit notes and shipping documents with ease. The app is very versatile. You can manage all kinds of customers whether they're retail, wholesale or a unique blend. You can also manage your suppliers from one handy, simple-to-use dashboard.
If you have multiple Shopify stores, the ease of managing them can be improved. All you need is one dashboard and the connection between them all. This prevents costly mistakes being made and reduces the time it takes to do back office tasks that can be so time consuming and adds little, if any, value to the business.
The app can also be useful in expanding your revenue opportunities. You can add sales channels like Amazon, eBay and Etsy with ease. And you can sell across the world with digital payments that can be taken in multiple currencies. You can also keep on top of your accounting with all synchronization of revenue and costs through Xero or QuickBooks Online.
TradeGecko Highlights:
A strong multi-purpose app that can give you more control over your whole business or several websites at the same time.
Can connect numerous stores together into one handy dashboard.
Take payments in numerous currencies without problems.
Integrates with eBay.
Multichannel Importer

This app allows you to import your products from your eBay store directly into your Shopify store. You can do the same from Amazon, Walmart, Wish, Etsy and AliExpress. With each import, all the details for the product are added to your store, including: images, inventory, price, description, etc. You can also manage your order fulfillment by Amazon using this app.
Once the import has been completed, all your products are immediately available on Shopify. Here you can customize them and if you sell a product on either eBay or Shopify, then the synchronization will take place, ensuring that there aren't inaccurate stock levels anywhere within your store. Synchronization can also happen on pricing.
The app supports multiple warehouses for your business. Therefore, you can set inventory to be stored at a particular location.
Multichannel Importer Highlights:
Import all your products from eBay and other online marketplaces with ease.
Can upload an unlimited number of images from the marketplaces.
Synchronization between your store and all of the marketplaces on stock levels and pricing.
Can support multiple warehouses across your brand.
StoreSync
The StoreSync app allows you to fully integrate your store on Shopify with your eBay store. Therefore, you can maintain consistent stock levels across both platform and prevent you ever from selling products that you don't have in stock: thus you won't disappoint your customers and can improve your reputations.
The app doesn't just maintain a synchronization between Shopify and eBay stock levels. It can also be used to keep other aspects the same. For instance, if you make a change to images, descriptions or pricing, then the other marketplace will also be updated so that there is consistency on your brand. This also saves you time, which is better spent on improving your site's marketing. All changes are automatically pushed out to the other platform, there is no delay.
The app is also good if you want to create a listing on eBay, helping you to expand the potential reach of your brand. There are flexible rules when it comes to your catalog management.
The app supports all domains on eBay including US, Canada, UK and the rest of Europe. You can also list numerous product on Shopify within minutes thanks to the bulk listing feature.
StoreSync Highlights:
List all your products on Shopify and eBay with ease.
This can automatically update stock levels, descriptions, pricing and images on the other platform when you make changes on the other site.
You can sell globally on eBay, allowing you to expand your potential revenue.
There is a bulk listing feature.
Nembol ‑ eBay Amazon Etsy sync

This app allows you to share your products on five channels including eBay, Shopify, Etsy, PrestaShop and WooCommerce. You can also share your products on an additional seven channels that includes social media networks Twitter and Facebook. Finally, the app also allows you to build one-click ready-to-use feeds for Google Shopping, Facebook and Instagram. Therefore, this app can really help you to expand your marketing opportunities.
When it comes to managing your business, you can synchronize your stock levels across platforms. So, when a product is sold on your Shopify or eBay store, then it will reduce the availability of the product across all other platforms that you're using. And the app will also synchronize all product descriptions, pricing, images and more when you make changes on your Shopify store.
The app helps with selling online by offering links from social posts that direct customers to the exact product on your website. This helps you to monetize your social media activity and build a community of shoppers on Facebook, Twitter and more.
The app is best used by those who have medium to large catalogs, but have limited staff. The app is particularly good for those who have no dedicated eCommerce staff or experience. It can also be used on any Shopify plan.
The app allows for two eBay accounts. Which can be good if you want to separate certain aspects of your business. And the app works with all eBay domains including the US, German and UK sites.
Nembol ‑ eBay Amazon Etsy sync Highlights:
Can integrate with two eBay stores.
Great for large businesses with few staff.
Works with all domains of eBay.
Allows you to monetize your social media updates through automatically generated links.
Opinew Product Reviews App

This app allows you to collect reviews from customers, including photos. You can import reviews from Amazon, Aliexpress and eBay with ease. The app is extremely optimized for Shopify and the app won't affect your page loading speed.
The app allows for text, image and video reviews to be uploaded instantly. Therefore, you can build trust with audiences and get them to convert more easily. To help you in the future, you can also request reviews via email for past customers.
The app works with all Shopify themes.
Reviews can be customized. You can change the color and fonts of the reviews widget. You can also customize the email sent to customers with ease. The drag and drop builder is super easy to use and can help you making an email that will help with review gathering within minutes.
Opinew Product Reviews App Highlights:
Multi-lingual app, allowing you to have your reviews in numerous languages.
Can import reviews from multiple sources to help build confidence in your store.
Send emails to past customers to collect more reviews.
Drag and drop email builder helps you to generate a more professional look when sending out emails.
eBay

Integrate your Shopify store with an eBay store with ease with this official eBay app made by the team behind the global marketplace. It is simple to merge the two businesses together with this app. You can import your products with a click of a few buttons and instantly your brand will have more visibility and you can start to sell more.
The app can also consolidate your inventory and order management. Therefore, there is no confusion about order management. And you can manage most of your eBay business inside the Shopify dashboard. This includes your business policies.
The app connects with many eBay domains including the US, Canadian, UK, Australian and some European eBay stores.
Ebay Highlights:
Sell on numerous eBay sites.
Manage your eBay business from your Shopify dashboard.
Consolidates all orders into one handy location.
Free to install, but additional charges might apply.
eBay Connect

Connect your Shopify store with your eBay account with ease with this app. You can also use this app to manage your Amazon business. The app allows you to list any product that you have on your Shopify store with ease, it will transfer all the data necessary over to the eBay website and you can use your own custom template or any of the templates that can be created using the builder included with the app.
The app allows for synchronization for your products. This includes data, images and more. It can also allow for you to have more than one profile on eBay and this can be updated with ease thanks to the synchronization features of this app.
Customer management is really easy through this app. With just a few clicks you can keep track of all orders and customers. You can send customizable emails to all customers that allow you to keep them notified of their orders. There is also a special eBay messaging service that allows you to keep and follow conversations with buyers more effectively.
The app can easily handle variations with ease.
eBay Connect Highlights:
Connect your Shopify store with eBay and Amazon with ease.
List any product on your Shopify store with these marketplaces.
Keep and follow orders and customer information without challenges.
Lots of synchronization features that help you manage your business more efficiently.
eBay Professional Importer

This professional importer allows you to import any product from your eBay Seller account directly into your Shopify store. The process is quick, easy and accurate. It saves you multiple hours from doing it manually and prevents mistakes from being made due to the transfer.
The app can handle any products that have variants, like colors, sizes, text, etc.. And it can handle any and all high-resolution product images that are available. When the products have been uploaded to your store, there are synchronization options that allow you to keep prices and stock levels the same.
eBay Professional Importer Highlights:
A dedicated account manager to help you manage your eBay and Shopify store.
Import high-resolution images for your products with ease.
Save time importing your products from eBay.
Can handle variants.
eBay Marketplace Integration
This app allows you to seamlessly sell on eBay by simplifying the arduous task of managing orders, inventory and more in two places. This app supports all available countries. It can also be used to sell from Shopify Plus.
The app allows you to export your products from Shopify to eBay based on the common traits of the products. This allows you to set policies and templates as needed. You can create templates specifically for the pricing, inventory, category, title or more. You can also perform bulk actions across all products that share the same template. Therefore, you don't have to repeat basic actions that add little value to your business.
All products are automatically updated when an item is sold. Therefore, there's never the chance that you oversell your products on a platform and that your customers will be left feeling disappointed. The app will also ensure that all orders made on eBay are transferred over to Shopify. Therefore, you can manage orders in once place.
eBay Marketplace Integration Highlights:
Copy all your products on the Shopify store to your eBay Seller's Account.
Keeps all stock levels the same.
Can handle all eBay domains.
No need to repeat basic maintenance operations, can be done automatically for you across templates.
Dropified ‑ Dropshipping

This app allows you to automate a lot of the functions from your dropshipping business, so you can spend more time marketing your business. This app allows you to import and bundle products together from AliExpress and eBay and you can fulfill orders with just one click. You can add any AliExpress products available in the US to your store within seconds as well with a neat feature.
The app has many functions that allow for automatically synchronization and alerts. You can be told when there are price increases from suppliers, and you can then change your prices to ensure you don't make a loss.
The app also allows for tracking of orders.
Dropified ‑ Dropshipping Highlights:
Great for businesses who are dropshipping.
Automatically alerts you to changes with your product's prices, etc..
Can integrate with AliExpress as well.
List products that are available from AliExpress in the US.
Final Word: Top 10 Shopify Ebay Apps
When you want to sell on eBay as well as Shopify, you could spend hours managing both. Or you could use one of the many Shopify eBay apps to manage both stores from one location in a fraction of the time. This prevents mistakes, saves you time and improves profits. So, which app will you choose to use?
Avi Klein
Vast experience in the online world. SEO expert, Web developer and consultant to several online companies.
Read more...
. Read more about
our approach
to reviewing themes and plugins.