10 Best Shopify Multi Vendor Marketplace Themes – [2023]
Last modified: December 8, 2023
#
Image
Name

Get a Free Custom Shopify Store
1

Loft

2

Capital

3

Showtime

4

Mr Parker

5

Masonry

6

Expression

7

Avenue

8

Sunrise

9

Booster

10

Venture

Show More
One of the more interesting models that you can use on Shopify is the multi vendor marketplace business model. This is where you allow others to sell their products on your website, like Amazon, eBay or Walmart. When a vendor sells on your site, you get a commission from the sale. You can also sell your own products on the website, or you can rely on the sales created by others. Whatever your plans, you should look to use one of the Shopify multi vendor marketplace themes.
Why Use One Of The Shopify Multi Vendor Marketplace Themes
If you're looking to establish yourself as a large marketplace, or at least one with a larger catalog than other websites, then you'll need to have the right theme in place. There are numerous themes on Shopify you can use, but not all of them are designed for multiple vendors or large catalogs. Therefore, you have to choose carefully.
You have to ensure that your choice can handle large volumes of products and be able to display different vendors. In addition, you have to ensure that your theme can help you rank. This is important for two reasons. Firstly, vendors won't want to list their products with you if you can't be found on Google searches. Also, you need an optimized site for search engines to build traffic.
You should also have a site that can offer you excellent social media interaction. Social proof is an excellent way to build your site's reputation and bring in more customers. It also helps to build trust and convert more visitors into customers.
Key Takeaways
1
Choosing the right theme is crucial for handling large volumes of products and multiple vendors.
2
Themes must be optimized for search engines to attract both vendors and customers.
3
A well-chosen theme can replace certain apps, potentially saving thousands in subscription fees.
Top 10 Shopify Multi Vendor Marketplace Themes For You:
Filter between free and paid
Loft
With a style and elegance that's perfect for most Shopify retail businesses, Loft is a great option for those who want to create an awe-inspiring style for your site. With the grid style employed on your theme, you can create an excellent story that can direct customers directly to the products that you want to sell.
You can increase the potential for storytelling on your site through an excellent Instagram feed that can be embedded and direct customers to your profile. And you can build the story better with product pages that promote the history of your brand, your vendors or products listed on your site.
You can also help with navigation on your website through a multilevel menu function. This will help customers find exactly what they're looking for quickly and effortlessly. It's also really good for ranking on high-profile search engines like Google.
You can feature products right on your front page as well, that will help you build your sales and highlight highly profitable products.
Loft Highlights:
Storytelling elements to help build an emotional pull for customers.
Great for those who want to sell products from a large catalog.
Use high resolution images that can do really well and impress customers.
Mobile friendly, so your multi vendor site can look great on any device.
Capital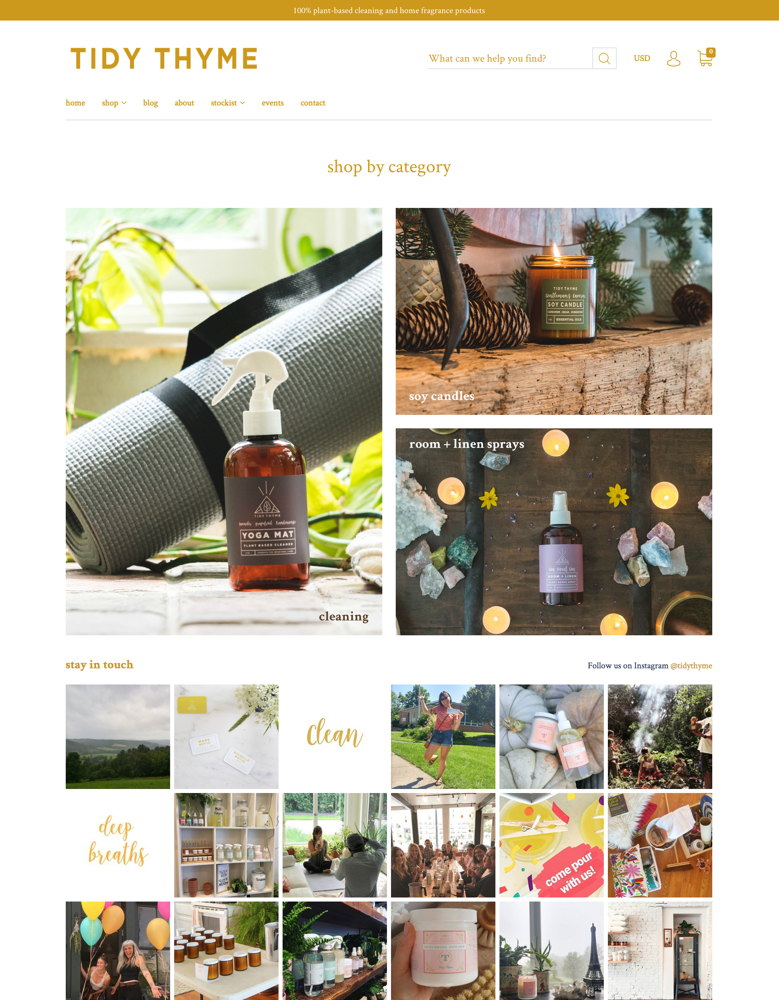 Capital is a great theme for those that want to advertise lots of products and have large catalogs. There's a great multi-column menu that allows for easier, more fluid navigation across your site, between products and collections. This can improve conversion rates and increase revenues for you and your vendors.
Customers can also use the inbuilt product filter to find products they're more interested in. The filter can showcase products based on brand, vendor, color, size and type. There is also an inbuilt live search facility that can help customers find what they're looking for with greater ease.
When they're looking on the search results or within a collection, customers can have a quick view of the product. When they hover their pointer over the product, the information about the product can be displayed. This can help with purchasing decisions and more.
This is a great theme as well if you don't have any coding experience. All you need to do is to make changes to the theme's style that's already been set for you. However, if you're looking for more customization, this theme is perfectly versatile and compatible with drag and drop page builders.
Capital Highlights:
Optimized for search engines, so can appear within searches depending on what meta data and content you use.
Fast loading website, improves user experience and helps with page rank on Google and other search engines.
An excellent choice for those that could have large catalogs.
Lots of navigational aids that can help customers discover the products they're looking for and move to the cart.
Showtime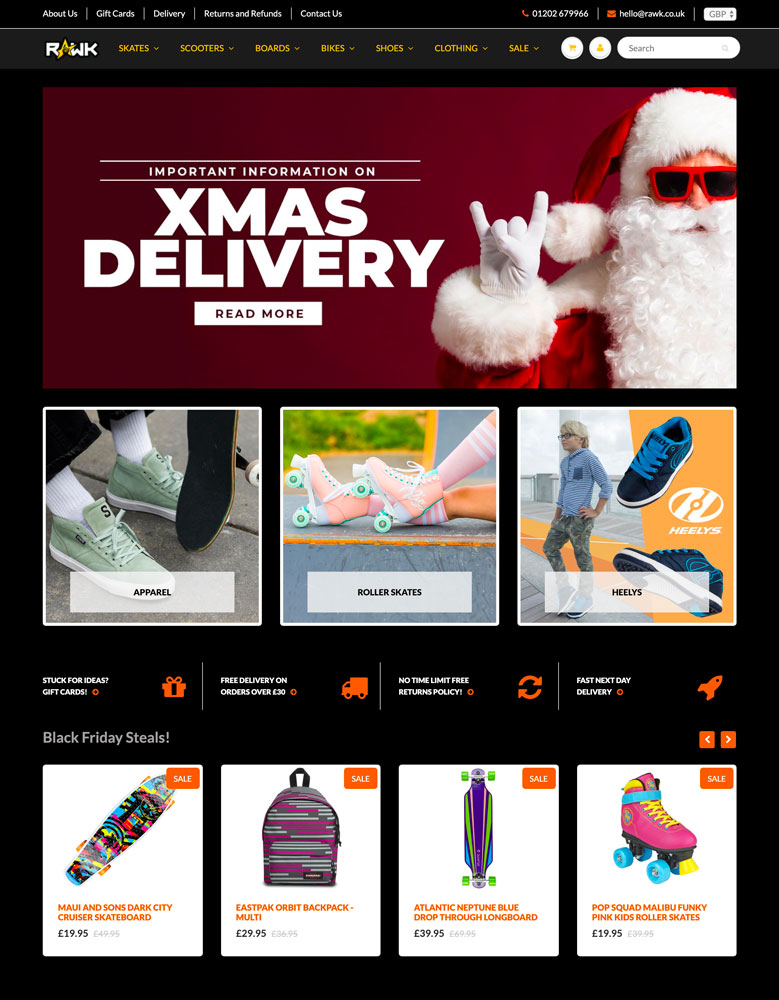 Showtime is a great option for those who are looking to showcase a series of varied brand messages and product types, just like on a multi vendor website. With the multi-level menu, you can help customers to navigate around your store with ease, helping to reduce the abandoned cart rate and also improve ranking on search engines.
You can also add highly converting media types to your pages. This includes a featured video that can be displayed on a store's home page. You can also have videos on your product pages, improving the chances that a customer will convert and buy products from your website.
Customers don't have to go into product pages either to see all the details of the product. From the collection pages a popup can be displayed that provides them with all the information they need, saving your customers' time and improving results. Customers can also filter products down in your shop by type and sort results be price and best sellers.
To help promote that you have multiple vendors and a wide selection of products on offer, you can use the grid style on your website to showcase products from various sources on your website.
Showtime Highlights:
Is great for those stores that want to host a large catalog.
Excellent navigational tools to help customers find the products they want to find.
Quick view for customers to see more details about the product without leaving a collections page.
Product filtering to help customers see only what they want to see.
Mr Parker
Not every multi-vendor website needs to have a large catalog. You could want to have smaller aspirations and sell a smaller variety of products, with less vendors but a higher amount of each of those products. This can offer you better quality control and more communication with a select few vendors. And if this is your model, then Mr Parker is a great choice for your Shopify theme.
With four fantastic theme styles to choose from, and a wide variety of color options, the site's design can be completely unique to your branding and suitable to your niche. You can also build long term customers with marketing popups that allow you to share promotional messages with customers easily and without the need to know any coding.
Image optimization is fantastic with this theme. You can give customers a real up-close look at your product when they hover over an optimized image. This Shopify theme can also handle very large images without a problem. And customers can use the collection specific page sidebar to help them navigate and find the products they want. This is further helped with product filtering that can be done by color, size or print.
The theme is great for those with medium-sized catalogs.
Mr Parker Highlights:
Four beautiful styles to choose from when it comes to creating your website.
Compatible with page builders for more unique sites.
Optimized for search engines, so your site can be found.
Great for those who don't want a large catalog.
Masonry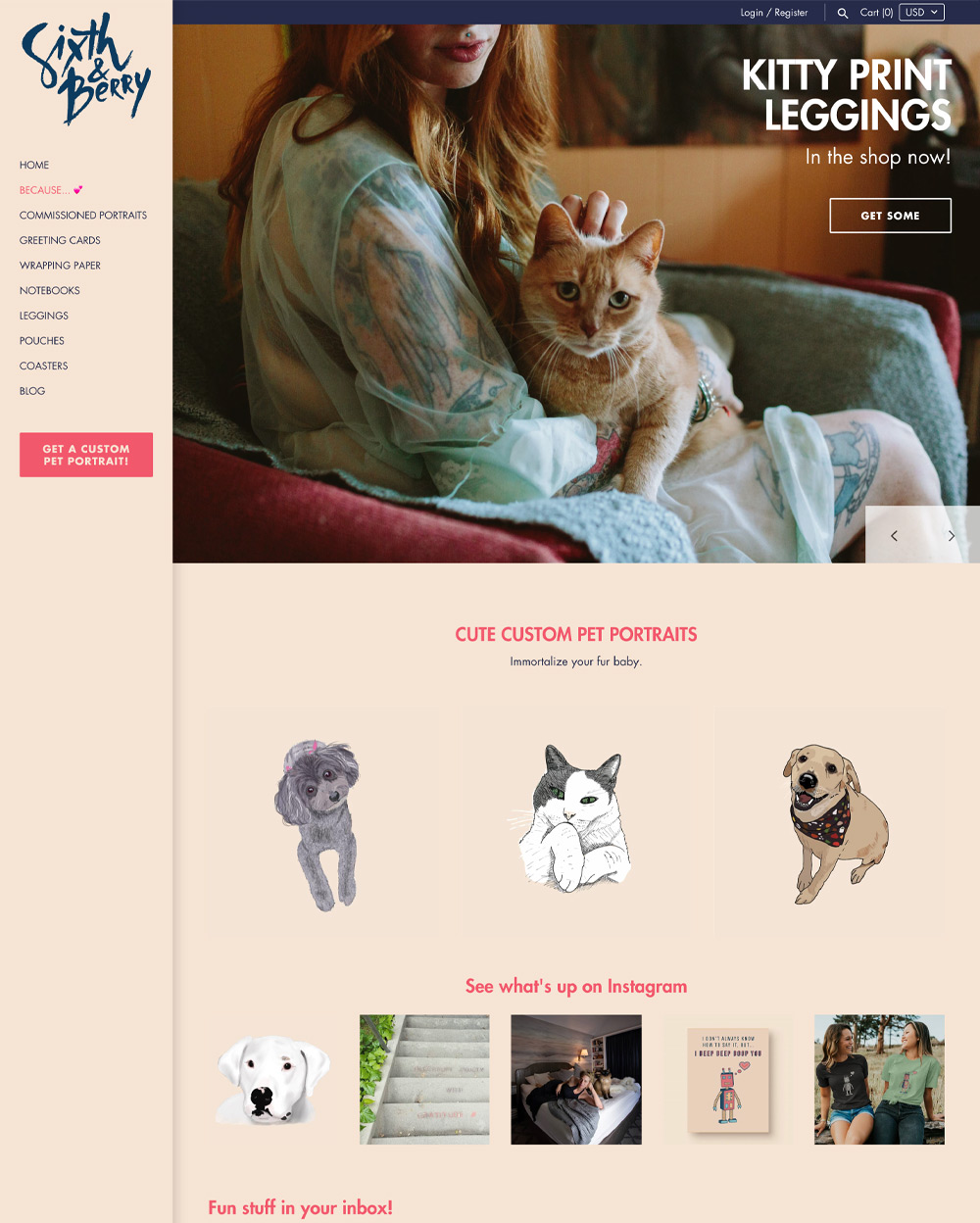 This theme is perfect for those that want to display numerous products, posts or promotions in a masonry layout on their home page. With a slideshow that can also showcase numerous product/brand images to promote additional features as well, this theme has the functionality to help you build a reputable and professional brand.
The theme has four unique and elegant theme styles that can help you stand out from the crowd and with infinite scrolling, it doesn't matter how many products you have, customers just have to stay on one page to see them all. There are additional features to make navigation and product discovery easier, for instance there is an accordion-style menu that can be displayed neatly in a sidebar and you can have a product quick view and buy on your website.
Masonry Highlights:
Four elegant themes to choose from.
Optimized for search engines, so you can be found on Google and other search engines.
Great for mobile devices with mobile friendly coding and infinite scrolling.
Slideshow and other features to build your site's promotional marketing.
Expression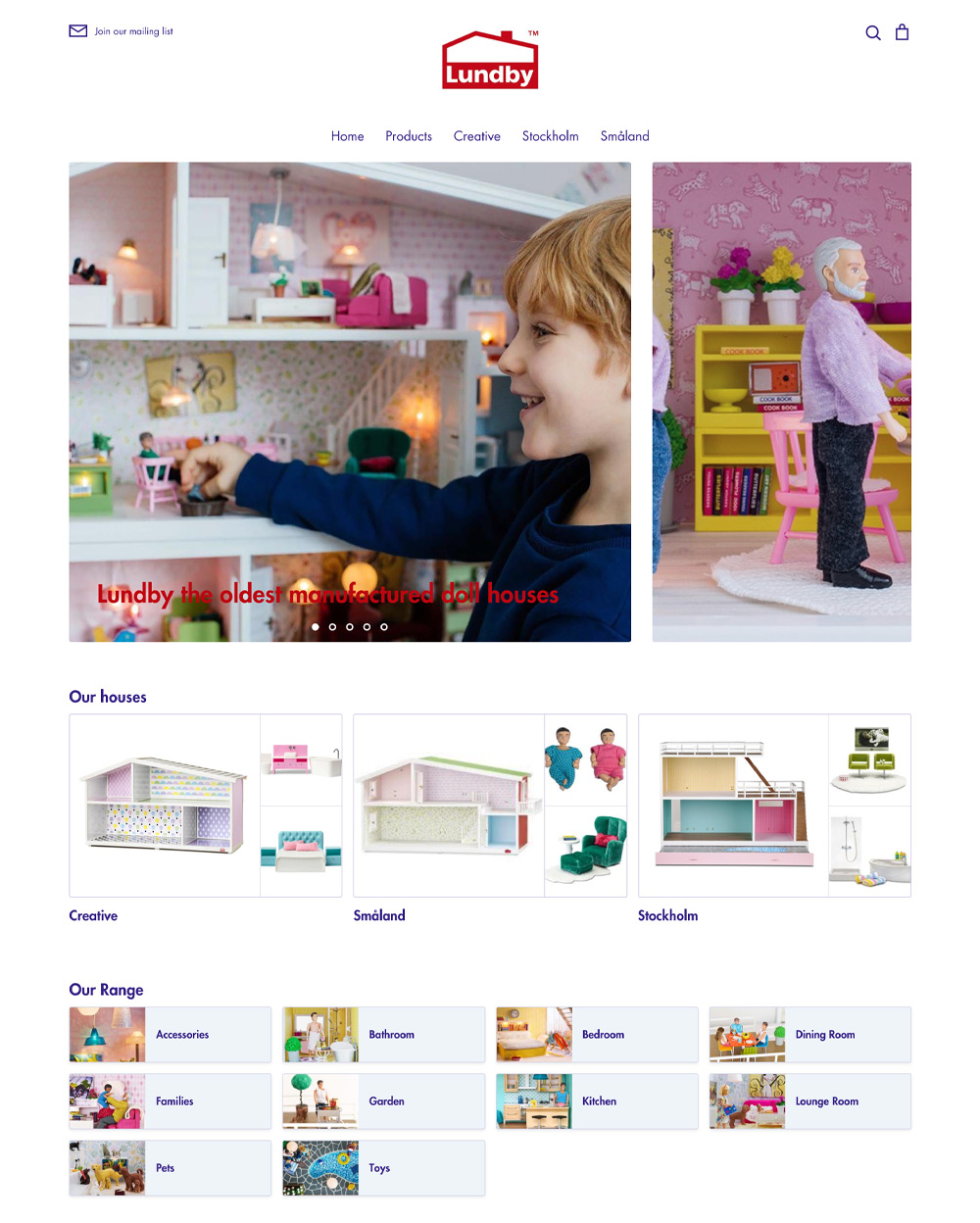 Expression comes with four beautiful styles for you to work with when it comes to building your website. It is the perfect theme for those with multiple vendors who also want to promote deals and specific products. For starters, there is a great slideshow that allows you to showcase the most important product or brand images you have. These images can then be directed to specific locations across your website. You can also host a video on YouTube or Vimeo and then broadcast it on your home page.
For navigation you can benefit from a multi-level menu that allows you to build a system that customers will find easy to use and will help with SEO. And with the grid-style layout, you can be sure that pages aren't confusing for customers.
There is a versatile sidebar area within the app that allows you to showcase all the important information about your store. This can include blog posts, images, adverts and more. This side bar can be displayed in numerous locations across the store.
Expression Highlights:
Product image rollover allows the customer to see other images of the product when the hover over the products on home or collect pages.
Host a video on YouTube or Vimeo and have it play on your home page.
Optimized for Google and other search engines to help you rank fast.
Perfect theme for those looking to promote their brand, products and more.
Avenue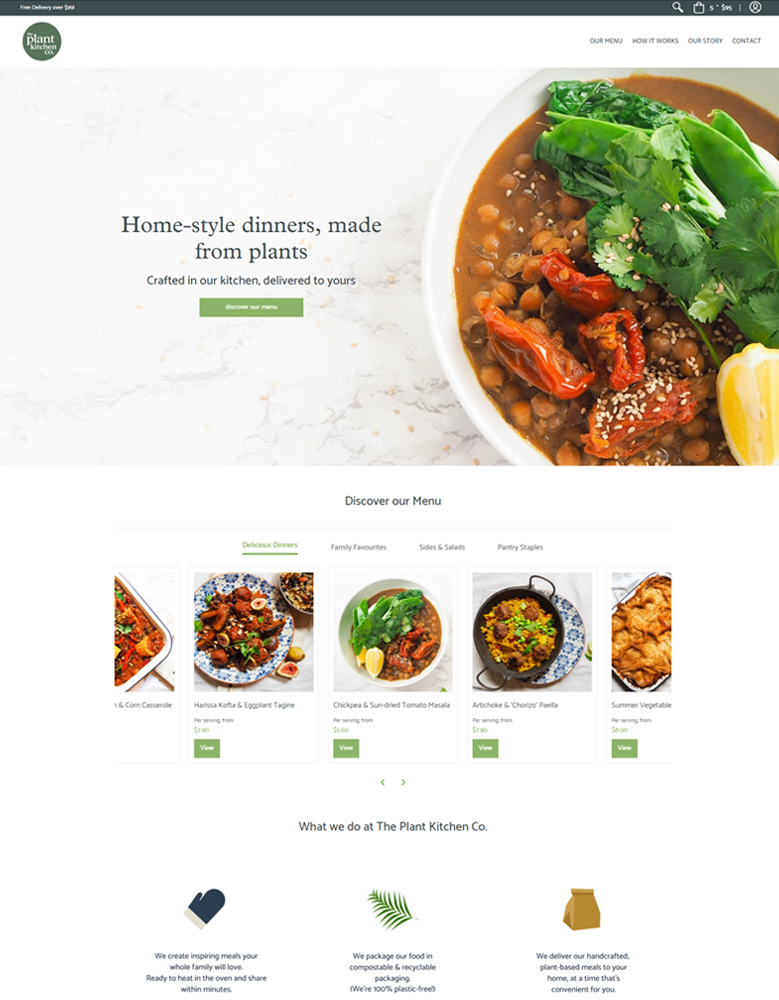 Looking for a theme that will help your customers find the products they want fast? For a large catalog this is almost a must. This theme is then a strong contender. It allows for product filtering, that can be done by brand, type and other options and this can be done right on your home page. You can also display collection sub-lists, which can have SEO-friendly breadcrumbs listed to help with navigation.
And this theme allows your customers to add different products to their cart simultaneously, so if they're using different windows to look at products, they can use all the windows to add products without losing their place.
This app is one of the easiest to use. You don't need any coding skills or developers on hand to make it work. Plus it is optimized for search engines and has three great styles to choose from.
Avenue Highlights:
Optimized for search engines, so your site can be found on Google and other search engines.
Social media icons are included and you can use free images from burst, included with your Shopify plan.
Compatible with most major apps, including multi-vendor apps, SEO apps and page builders.
No coding skills necessary.
Sunrise
Sunrise is a great theme that is perfect for those who want a vibrant theme that has lots of colors. It is often associated with children and toy brands, but it can be utilized in so many different niches. It can also be a great multi vendor Shopify theme, if you use it in the right way.
To promote the latest deals on your store, there is a promotional banner that you can take advantage of. This cool feature allows you to build urgency on your store that can help you increase sales and improve revenues with ease.
You can also use a slideshow function to build a portfolio of multiple branded pictures/products that can help you sell directly on your home page. You can also help users navigate across your store with a multilevel menu.
Sunrise Highlights:
There are four different styles to choose from, each come with the same great functionality.
Uses a grid-style layout to help improve the website's look.
Optimized for search engines, so your store will appear high in search results.
A very fast theme for your site, helping it to load quickly.
Booster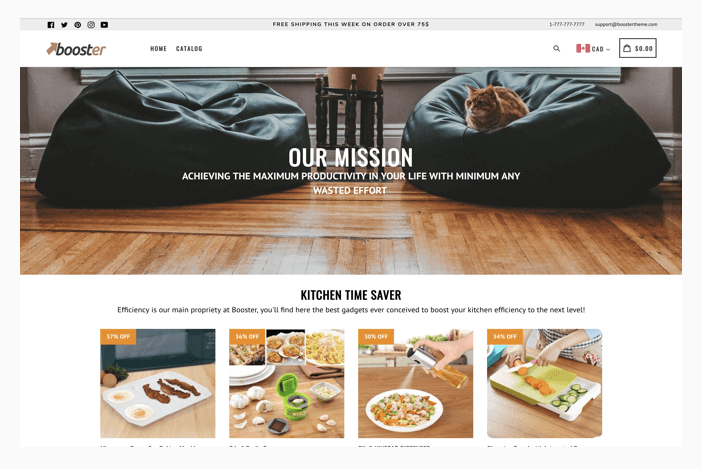 Booster is one of the most impressive themes that is available for Shopify stores. And the best thing about Shopify is that it isn't just a theme, it is a complete package that offers marketing and more. The theme has loads of features built in that can completely replace some apps, saving you up to $2,000 a year in subscription fees for apps you no longer need. It also helps to improve the speed of your website, that makes your site rank better and improves user experiences.
Some of the apps that are included within this theme are countdown timers, social proof and more.
The theme includes lots of beautifully designed layouts and designs that can help impress customers landing on your site for the first time. It can also help with ranking with great navigation and more within the coding. Therefore, booster is one of the best themes you can use, regardless of the business venture you're about to take.
Booster Highlights:
Save more than $2,000 on apps with the added functionality that is included with this fully functional theme.
Improves the speed of your website, that offers loading times in less than a second.
Perfect option for improving your site's SEO, helping you to rank on Google and other search engines.
Responsive theme designs, allowing your store to be seen on any device or screen resolution.
Venture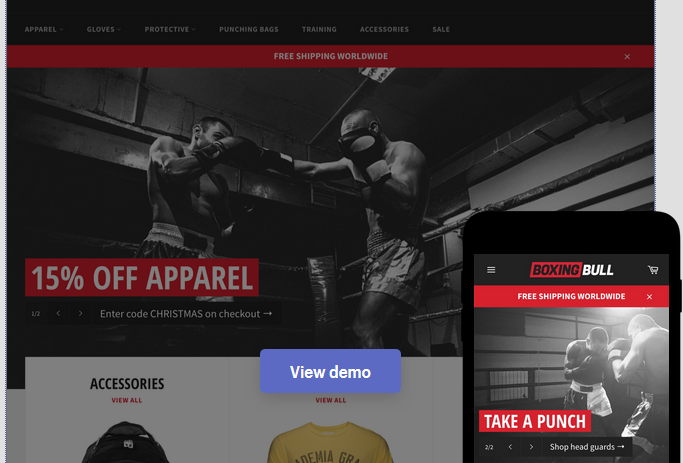 Venture is a grid style website that is perfect for those on a tight budget for their website, but also want to host a large catalog on their store. This highly adaptable theme is free on the Shopify theme store and is perfect for almost any industry, whether you're hosting a multi vendor marketplace store or not.
This theme is very colorful and is perfect for hosting products from many different vendors. It is also good if you offer a marketplace for services provided from different providers. There is an aesthetically pleasing multi-column option that helps users navigate across your store. This is great for user experience and can help to improve your rankings.
You can also reduce bounce rates and make your home page more appealing. There is a feature slideshow that allows you to showcase important brand messages, featured vendors or in-demand products. These slideshows can quickly direct visitors to the relevant pages, so they can purchase the product or find out more.
You can also add promotional banners to your store. These can help you showcase the best deals available to visitors.
Venture Highlights:
A free theme that is mobile friendly, allowing you to keep costs down and have your site visited by customers using any device or screen resolution.
There are three beautifully rendered styles you can choose from, or you can use a drag and drop builder to customize your store.
Optimized for Google and other search engines, so you can build organic traffic.
Slideshow and promotional banners to help you sell more online.
Conclusion: 10 Best Shopify Multi Vendor Marketplace Themes
If you're looking to sell products from numerous vendors, then you need one of these Shopify multi vendor marketplace themes. They will help you attract vendors and customers with ease and, with some great marketing apps, you can earn a great revenue. So, which theme will you install?
FAQs
Can I convert my existing Shopify store into a multi-vendor marketplace?

Yes, you can use specific apps or extensions to convert your existing Shopify store into a multi-vendor marketplace. These tools can help you manage vendor profiles, product listings, and commission structures effectively.

What is the best way to handle shipping in a multi-vendor marketplace?

The best approach may involve permitting vendors to handle their own shipping or centralizing it under the marketplace for consistent service quality. Choose based on cost, control, and convenience factors.

How do I ensure quality control across different vendors on my marketplace?

Maintain quality by vetting vendors, setting product guidelines, and using a review system for customer feedback to ensure high standards through regular monitoring and ongoing communication with vendors.
Avi Klein
Vast experience in the online world. Shopify Expert, SEO expert, Web developer and consultant to several online companies. Read more about
our approach
to reviewing themes and apps.