10 Musts In Order To Build A Profitable Shopify Store – [2023]
Last modified: November 17, 2023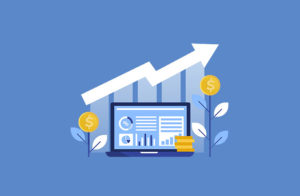 When you start a Shopify store you want it to be profitable. There are lots of opinions about how you can achieve that. Some will say that you will need to outsource all your marketing to achieve results. But that doesn't always happen. In some cases, outsourcing can yield very little, if any, positive results. You might get more sales but that doesn't mean you get more profit.
What Do You Need For A Profitable Shopify Store?
For a profitable Shopify store, you need several things that can only really be delivered through hard work and the right investments. While there are many opinions, there are also facts that point to what makes a store, on any platform, successful. So, here are some of the key things you will need to make your store profitable.

Key Takeaways
1
Choose a relevant, memorable, and unique domain name for strong branding and customer recall.
2
Select a theme that enhances user experience and aligns with your brand's image and values.
3
Build a solid SEO foundation to increase visibility and attract organic traffic to your store.
1. A Great Domain Name
The first thing you need is a great domain name. The domain name forms part of your branding and is what customers will remember in order to visit you again and again. It is important to get return customers because the greatest profit is made with customers who return to your store rather than new customers.
Therefore, you need to ensure that your domain name has there things:
Relevance – it has to have something to do with what you sell, stand for or can be identified by. For instance, you can't name your store NationalHolidays.com if you only sell in one specific region.
Easy To Remember – Make your domain name easy to remember. Therefore, it should be short and sweet. Think about how Nike and Puma have all got really short names. Your brand name should be uncomplicated.
Can't Be Confusing – There should be no confusion between you and other similar brands. For instance, if you want the domain name example.com you've got to make sure that example.net or example.org aren't taken. Nor should there be easy typos that could lead potential customers onto the wrong site. For example, Nuke.com or Noke.com instead of Nike.com.
Getting the domain name right is really important. Think about how Internet Movie Database has shortened its name down to just imdb.com. This is much easier to enter, remember and it prevents many typos from happening.
2. Theme
The theme that you choose for your website is really important. Whether you operate an electronics store or a t-shirt store, there are themes that are best suited for your brand. When customers arrive on your store, the look, color schemes and images will all reflect on your professional core values and the products that the customer can buy from you. If they don't like what they see, they can bounce very quickly.
There are numerous themes that are available on the Shopify store and there are others that can help you. There are several aspects that you need to consider when it comes to choosing your theme, this includes:
Color schemes – ensuring that you can have the right color schemes on your website that match your own. If you're an established business this can be harder for you to achieve, but if you're new, you've got more flexibility.
SEO-friendly – if you want to be successful online, then you have to make sure that you're going to be found on search engines. While most people think that SEO is about words on a page, it can actually include other items like the speed of the website, navigation and other elements that are embedded within the code.
Has features you need – not all themes are equal. Some have features that include Instagram feeds or mega menus. Others will contain features for videos or lookbooks. Therefore, you need to carefully consider what features you want for your website.
One of the top themes available is Booster. This is one of the fastest themes, allowing you to have sites load within one second. It also has numerous features that can help you save on app purchases. For instance, there are countdown timers, social media integrations and more. You can find out more about booster theme for Shopify here.
3. A Set Of Quality Products
Products are a necessary part of running an eCommerce store. If you're selling your own products, then you know the quality of them. If you're using the dropshipping business model, then you're going to be less sure of the quality of the products. You can purchase some samples to test or you can use reviews to assess the quality of the product.
But it isn't just the quality of the product that you want to make sure you're getting. You always want to make sure that you have the profit margins on the product. The higher the product margins, the easier you're going to find making a profit is. However, you can't have profit margins that are too high.
It all depends on the risk of the product and what the going market rate is. Ideally, you want profit margins to be around 40-60% of the retail price. So, if you're selling something for $10 and it costs $5 from the suppliers, then you have a profit margin of 50%.
However, if other sellers are going to charge just $8, then you're going to find yourself priced out of the competition. In addition, $8 only offers you 37.5% profit margins, which is far too little.
If possible, you should try to get a long string of products that are related. This is because you can then use these to cross sell and upsell. For instance, if you sell toys, you might also want to consider selling batteries and accessories that can be placed inside the packages that you send out.
4. Good Shipping
Next you need to make sure that you have a good way to get your products to your customers. There are lots of couriers that can ship to customers but you need to make sure that you have the right carriers for your business. Some carriers might not carry the goods you sell and others might be too expensive.
You need to consider several aspects when it comes to shipping and this includes:
Whether you offer free shipping – this can increase conversions, but it also limits profits. You might want to offer free shipping over a certain amount and use a free shipping progress bar.
How customers can track orders – customers want to know where their orders are. If you have a lot of customers at a time, you might find yourself inundated with calls about where orders are. This can be time consuming and prevents you from achieving success. Therefore, you might want to consider whether you have any order tracking apps on your website.
Do you offer international couriers – Do you offer international sales? If so, you might need to find some international carriers who offer good rates.
Do you want to offer local pickup – You don't have to ship anything or everything. You can offer customers local pickup from your store(s) giving customers a chance to choose a collection time for you.
If you want to deliver the items yourself, then you can disable the shipping options in Shopify and arrange for collection only. Or you can skip this section and have digital/online orders only.
5. A Good SEO Base
Next you need to make sure that you have a solid base for your SEO. SEO is vital when it comes to online marketing because you'll likely find that 50-70% of your traffic will come from Google and other search engines. If you can't be found on them, you're going to suffer significant revenue problems.
There are several aspects of SEO that you need to tackle and this needs to be done on a regular basis. For one, you need to make sure that you're optimising content. This includes writing content on your pages that will suffice for SEO. There are lots of key measures about what search engines consider good content. Here's a quick list of what you need to check for:
Length – Over 1,000 words is best; however, the longer the articles and pages are the better. You might want to consider combining lots of pages into one longer one to get this.
Meta Data – Using meta data, like page titles, page descriptions and all can really help search engines to identify the main topic of the website.
Images/Video – Rich media is essential on any website. All media should be labelled properly. Images should also be compressed so they don't slow down your website.
Keywords – Keywords need to be used throughout any page but not too much. A keyword should be on the page about 1-3% of the time.
Outbound/Internal Links – For every 100 words, there should be at least one outbound (to a third party website) or internal (to another page on your website) link. You should have as many outbound as internal links on any page.
You can use SEO apps like SEO Doctor to help you with SEO. They can also help you with page speed and other aspects that will help you rank.
In addition to the above, you should link build on your website. At least one hour every week should be about building more links into your site. This could be with guest posting or through posting useful comments on other pages.
6. Email Marketing
Email marketing is another important aspect to your Shopify success. Email marketing has the best ROI of any digital marketing platform. For every $1 you spend on email marketing, you can expect to earn $38 back. Sites like MailChimp and Constant Contact can help you run all kinds of emails on your site.
You can also use many different email marketing apps on Shopify stores to help you collect emails and run campaigns. Some can collect information and use that in abandoned cart campaigns that can bring back customers who've shown a strong interest in buying from your website.
In addition to email marketing, you can also try SMS marketing and push notifications. These are similar to email marketing, but there are different success rates and appeal to different audiences.
7. Social Media
Social media is an important part of any online marketplace. It allows potential customers to interact with your brand online and find out more information about products. Social media platforms, like Facebook, allow you to collect reviews. Reviews are an important part of shopping online because they help you build trust with audiences and grow your brand.
You can also use social media as a way to allow your customers to login to your website. Social login apps make it quick and easy for your customers and can improve registrations and customer signup. It also reduces cart abandonment on your store.
Some of the most popular platforms, like Instagram and Facebook have their own apps for you to use.
8. FOMO Apps
Conversions are a real important part of running an eCommerce store. Therefore, you want to make sure that there are ways to improve conversions. There are lots of ways to do this, and reducing or being upfront about delivery costs will go a long way to this. However, you can also find other ways and one of the most successful is to use urgency tactics.
Urgency, or FOMO apps, will allow you to convince customers that if they don't make their order soon, they might miss out. There are several different types of FOMO apps that you can use. Some use deadlines to guarantee a delivery date as a way to push customers to make a decision and complete a purchase. Others convince customers there is limited stock while others use social proof of other customers making the same purchase to increase sales.
You need to think about what tactics that you want to use and then stick to that.
9. Upselling And Cross Selling
How do you increase the average order value on your website? You need to get customers to add to their current order through upselling and cross selling. Upselling is when a customer wants to buy a specific product, but you get them to order more of the item or a bigger size. For instance, getting them to order a large version of the product when they want to order a medium version. This is often done through offering better pricing for the larger items.
Cross selling is when you promote a product that is complementary to the products already in the based. There are numerous related product apps that you can use to get this to work. Some of these will showcase the related products at the bottom of the product's page or you can have the site use popups to showcase the related products.
10. Patience
Another thing that you need to do is to be patient. Running an eCommerce store is often going to start slow, but can suddenly grow quickly. The average time for the first sale on Shopify is 14 days. But with a few reviews and some time, you can get regular, and daily sales.
What you need to do is be patient and start to build a brand, SEO, social media and email marketing list. The more time that you are spending building your business, the better your results will be. Don't forget that you can improve results through split testing to test designs on your pages.
Conclusion: 10 Musts In Order To Build A Profitable Shopify Store
Building a profitable store is a challenge, but one that is worth the time and money investment. You can use apps like Vitals and Sales Rocket to get many of the functions that have been talked about above or you can use Booster theme to have many of the features.
However, it is the time that you put into your Shopify store that will ultimately determine the success of your store. Every day you need to put in about two hours of business development time to help improve the store. This can range from social media activity to SEO and email marketing. Or you could spend the time making your website more interactive, engaging and designed better for audiences.
FAQs
How can an effective loyalty program contribute to a profitable Shopify store?

An effective loyalty program boosts a Shopify store's profitability by increasing customer retention and encouraging repeat purchases.

What are the common challenges in building a profitable Shopify store?

The main challenges in building a profitable Shopify store include attracting and converting targeted traffic, and managing inventory, niche selection, and customer service in a competitive market.

What are the key metrics I should monitor to ensure my Shopify store's profitability?

Focus on key performance indicators like conversion rate, average order value, customer acquisition cost, and customer lifetime value. Regularly analyzing these metrics helps in understanding your store's financial health and identifying areas for improvement.
Avi Klein
Vast experience in the online world. Shopify Expert, SEO expert, Web developer and consultant to several online companies. Read more about
our approach
to reviewing themes and apps.